I present to you, in two parts, my reaction after finding out my best friend was pregnant: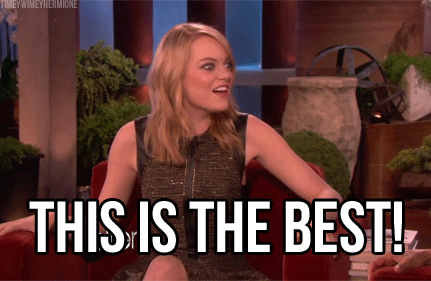 Needless to say, I was also thrilled when she asked me to take maternity photos. Anna & Andy wanted to be sure they got some shots with their first "kid," Griffin, so please enjoy the dog pics forthcoming!
I'm so excited to meet Baby Bean next month!
If you'd like to schedule a maternity shoot, check out my packages and drop me a line.